This guide will help you update your email password in Outlook 2010 or 2013

Step 1. Navigate to your Account Settings:
Open Outlook 2010 or 2013

Click the File menu, and then select Info

In the Account Information window, click Account Settings, and then click Account Settings again from the menu that appears.
Step 2. Open the Account Settings window:
Select your e-mail address (in the center of the window) to highlight it

Click Change…
Step 3. Update Password and click Next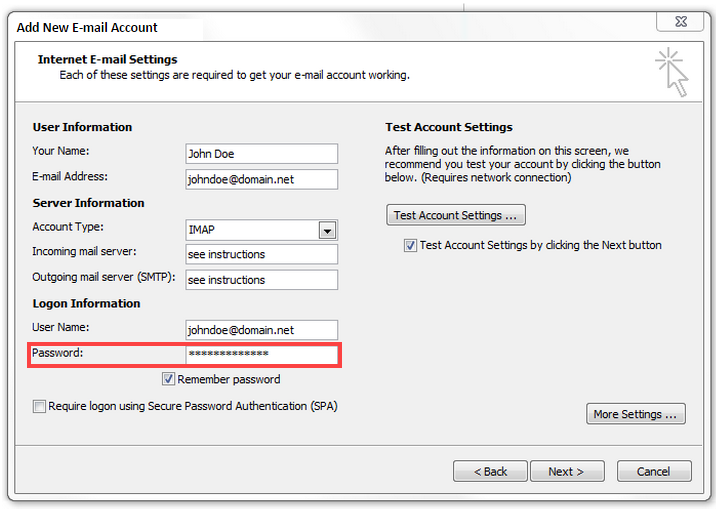 Step 4. Once your account settings are confirmed by the system, you are finished! Click Finish to exit the setup window.
Congratulations, your email password is updated in Outlook 2010!